Line Light LED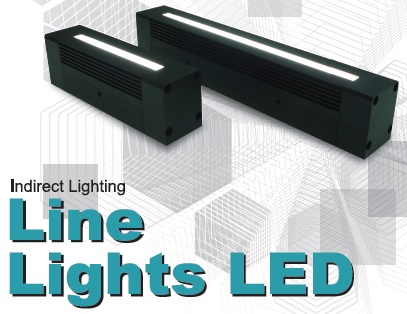 These high power line-shaped LEDs provide improved intensity and uniformity over conventional lights, and they enable high resolution and high-speed processing applications. The emitting surface length is suitable for applications requiring as short as 100mm to as long as 2000mm. Major applications include coaxial lighting for highly reflective surfaces such as wafers, metal surfaces, liquid crystal, and glass adjustment. They can be mounted on movable modules.
Available Models
Model
Color
Power consumption
Weight
Emitting surface length
(click for diagram)
LS-100R
Red
48V/24W
448g
100mm
LS-100W
White
LS-200R
Red
48V/48W
749g
200mm
LS-200W
White
LS-300R
Red
48V/72W
1197g
300mm
LS-300W
White
Dimmer For Line Ligh
The dimmer controls output by current modulation and has a PLT6P-M connector.
Power Model
Power requirement
Control connector
Output
Dimensions
(click for diagram)
Weight
RPILS-RS232
AC100V-AC240V
RS232, USB-B type
Max. 1A
100mm x 140mm x 200mm
1909g
RPILS-RS485
RS485, USB-B type
100mm x 140mm x 200mm
1958g